Location:
Festival hall Bad Goisern

,

Obere Marktstraße 11

,

4822

Bad Goisern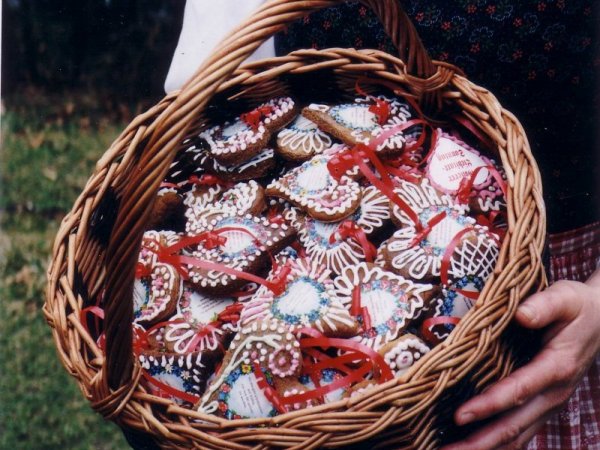 Important! Please read!
New Lockdown. Please note that from 22.11.2021 - 17.12.2021 all events are cancelled. You can find more info about "Covid 19" here...
"Liebstatt" Sunday in Bad Goisern
To show your love is true, give your loved-one a "Liebstatt" heart! The tradition of love is celebrated in the Salzkammergut on the fourth Sunday in Lent. Sweet, spicy"Lebkuchen" hearts are traditionally baked throughout the region and given away to loved ones. This very old custom began on 19th December in the year 1641. It was then a symbol of "Corpus-Christi-Brotherhood" introduced by Bishop Leopold Wilhelm of Gmunden. It was his aim to develop a deeper religious faith in the town. The name "Lieb b`statten", which originally symbolised brotherly love, continues today.
A day of joy ...
The arrival of spring and summer, after long, cold winters, is a time of celebration. In the past, winter was much harder than it is today as the people who lived in the valleys of the Salzkammergut had poor transport connections, and often had to clear vast amounts of snow by hand. And so this is a day of great celebration.
Throughout the centuries the "Lieb b`statten" has become a chance to declare your love by presenting loved ones with these lovely gingerbread hearts. A very festive Sunday for which the ladies would always dress in traditional dirndl skirts and receive lots of "love hearts" from the men! "Lovers' Sunday" - a fun and festive occasion.
Your accommodation for this event