New Year's Concert in Bad Goisern
Date:
Location: Marktstube / Festsaal, Vereinsgasse 4, 4822 Bad Goisern
Info: Whilst not quite the Vienna Philharmonic, they are one of the best orchestras in the World Heritage region. Enjoy waltzes of the finest!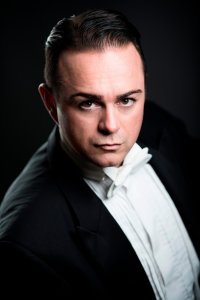 Waltz dreams in white
Millions of people around the world follow the traditional New Year's concert of the Vienna Philharmonic on New Year's Day. No less popular is the New Year's concert of the salon orchestra on the 6th January in Bad Goisern and Gosau. The first-class musicians from the UNESCO World Heritage region of Hallstatt Dachstein Salzkammergut enchant with fantastic classical melodies, including from the King of Waltz Johann Strauss. Do not miss this unique concert experience. See you at the New Year's concert of the Salon orchestra in xxx. And wish a "Happy New Year"!
Your accommodation for this event
Information at a glance
Contact
Tourist Office Bad Goisern on Lake Hallstatt
Ferienregion Dachstein Salzkammergut
Tourismusverband Inneres Salzkammergut
Kirchengasse 4
4822 Bad Goisern, Österreich
Austria
Phone: +43 (0) 5 95095 10
E-Mail: info@dachstein-salzkammergut.at
Bus stop: Bad Goisern Mitte/B145

Opening times
Tourist Office Bad Goisern
November to April: Mon – Fri 8.30 - 17:00 hrs.
Sat./Sun./Holiday 9.00 - 15.00 hrs
May to October: Mon. – Fri. 8.30 - 18.00 hrs.
Sat, Sun & Holidays 9.00 - 15.00 hrs.