Get on board, settle down and enjoy!
Location:
Gasthaus Echo

,

Gosau 614

,

4825

Gosau
Please call to sign up!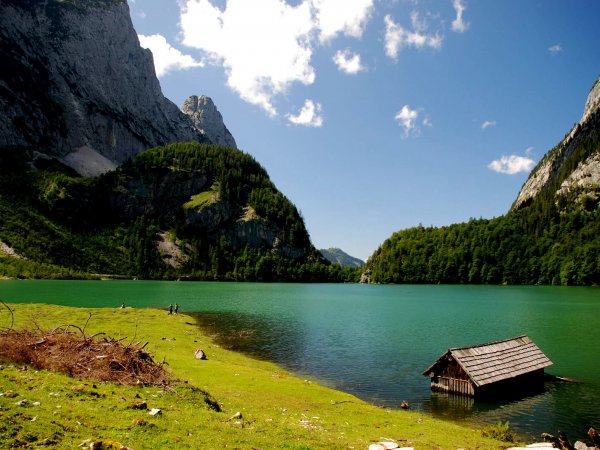 Comfortably to the 'Hinteren Gosausee' and back again!
Experience the enchanting landscape around the Gosau lakes, in the holiday region of Dachstein Salzkammergut, comfortably on four wheels. For until mid-September  the "Hochgebirgsexpress" travels daily from the 'Vorderen' (front) to the 'Hinteren' (rear) Gosau lakes. The approximately half-hour journey along the mighty peaks of the Gosaukamm, via the fairy-tale like Gosaulacke - a small pond - to Holzmeisteralm on the north bank of the 'Hinteren' Gosau lake.
Relax and enjoy
Now is the time to free your mind and to let your eyes sweep through the pristine mountains. And when the stomach starts to rumble, it's time for some homemade delights from the UNESCO World Heritage region of Hallstatt Dachstein Salzkammergut. Whether fresh cake, a cold beer or a 'Brettljause' (Austrian ploughman's lunch) - every taste is catered for!
Kleiner Tipp: In den Sommermonaten lädt der Hintere Gosausee zum Baden ein! Allerdings ist das Wasser nicht besonders warm! Der kleine Bergsee erreicht maximal 18 Grad. Wer sich also abkühlen möchte, sollte Badesachen einpacken. Wer sonnenbaden möchte, sollte ein Badetuch mitnehmen.
Small tip: In the summer months the rear Gosau lake is perfect for swimming! However, the water is not particularly warm! The small mountain lake reaches a maximum of 18 degrees. For those who want to cool off, you should not forget to bring your bathing togs. For those who want to sunbathe, you should take a beach towel.
Sporty or comfortable?
For those who are feeling the pinch, after all the good food, should make the return journey of around 1.5 hours by foot. The wide path always leads slightly downhill and is easy to hike with either trekking or sport shoes. Or comfortably take the "Hochgebirgsexpress" back. Whatever you choose, we hope you enjoy a varied holiday in Gosau!
Quickly and securely to the most beautiful apartments, the best hotels, the most cozy guest houses (B & B's) and the most spacious holiday homes around Lake Hallstatt and the Gosau Valley. Don't look around - book now! Just a click away!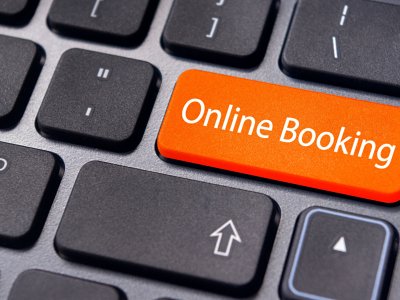 Your accommodation for this event