34th Int. Sparkassen Lake Hallstatt Half-Marathon 2023
Location:
Lake Hallstatt

,

Hallstatt
Back to the roots! After the autumn excursion, the sporting event will once again take place in spring: on 23rd April 2023, the starting signal will be given for the 34th edition of the running event. Registration is now open!
Back to the Roots
After the excursion into the early autumn of 2022, the Lake Hallstatt Half-Marathon will again take place in spring as usual in 2023. The starting signal for the 34th edition will be given on Sunday 23rd April 2023. Registration for the running event is now possible via the organisers' homepage. You will find the link below under "Information at a Glance". And now more about the event.
The big anniversary!
The International Half Marathon around the fjord-like lake of Hallstatt makes athletes from everywhere travel to Hallstatt, which is the starting point and destination of the half marathon. The ever rising numbers of participants show how popular this event is among athletes. In 1987, about 187 athletes took part in the half marathon, and now the number amounts to 1370 athletes from over 10 countries! Those who want to watch the half marathon around the lake of Hallstatt should secure space for watching the event (the event can also be watched from the excursion boat "Goisern"). After the half marathon, the award ceremony will take place on the marketplace.
Events
Mon, Apr. 3, 2023 19:00 Welterbe NMS Bad Goisern, Kurparkstraße 4 Bad Goisern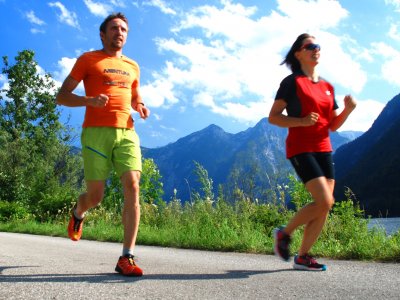 Fri, May. 12, 2023 18:00 Lake Gosau (Gosausee), Gosau
Rooms for the run at one click