CANCELD! Christmas Market in Hallstatt 2020
Date:

Tue, Dec. 8, 2020


This event has already taken place
Location:
Hallstätter Marktplatz

,

Marktplatz

,

4830

Hallstatt
Unfortunately due to the current situation - "Keyword Corona" – it will not be possible to hold the Christmas market in Hallstatt this year. We deeply regret this! Stay loyal to us and we look forward to seeing you again next year.
Important notice - please read!
Dear readers.
As of 3rd November 2020, all events throughout Austria have been canceled as security measures against the global Covid 19 pandemic. Whilst this is initially until 7th of January 2021, how it will continue after that is still unclear. Your editorial team.
The most silent and reflective time of year ...
Authentic customs, living traditions and a touch of romance can be experienced at the Hallstatt Christmas market on 8th December 2020 from 11:00 hrs - arranged by Hallstatt and Obertraun locals. Musical entertainment, arts and crafts, a winter wonderland, traditional delicacies, cookies, mulled wine and punch invite you to linger. The three-dimensional nativity scene - created by the woodworking school HTBLA Hallstatt - and a large illuminated Christmas tree convey the cosy atmosphere of the festive season.
An incomparable Christmas trip to Hallstatt
Awaiting visitors are delicious Christmas cookies and spicy smoked fish from Lake Hallstatt. This is where locals and visitors from far away meet to enjoy the Christmas spirit. You can feel that the world is guest in Hallstatt! While strolling through the market, with its many stalls, you will find tasty Bratwurst sausages, imaginative Christmas decorations and handmade Christmas surprises. Warm up with a mug of mulled wine, punch or tea and get to know new friends. Enjoy the alpine flair in the Salzkammergut. An incomparable Christmas trip to Hallstatt!
Events
Tue, Dec. 1, 2020 10:00 — 20:00 Dachsteinsport Janu, Seestraße 50 Hallstatt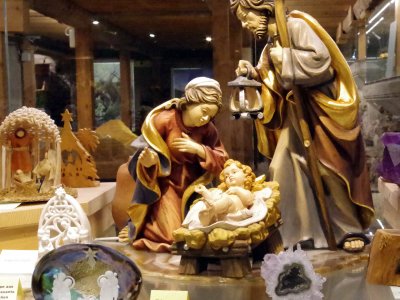 Sat, Jan. 9, 2021 17:00 — 18:30 Tourismusbüro Hallstatt, Seestraße 114 Hallstatt
Events
Tue, Dec. 8, 2020 10:00 — 20:00 Dachsteinsport Janu, Seestraße 50 Hallstatt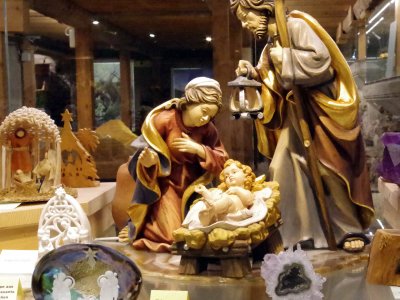 Sat, Jan. 9, 2021 17:00 — 18:30 Tourismusbüro Hallstatt, Seestraße 114 Hallstatt
Your accommodation for this event