Chruch service of the Catholic Church of Hallstatt
Location:
Katholische Kirche St. Mariä Himmelfahrt Hallstatt

,

Kirchenweg 40

,

4830

Hallstatt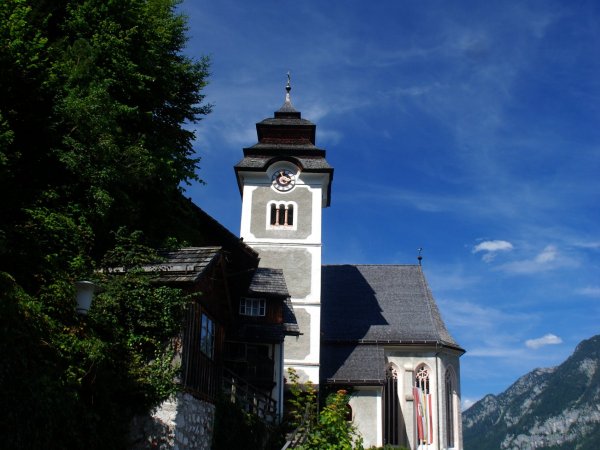 Important notice - please read!
Dear readers.
As of 3rd November 2020, all events throughout Austria have been canceled as security measures against the global Covid 19 pandemic. Whilst this is initially until 7th of January 2021, how it will continue after that is still unclear. Your editorial team.
Catholic Church of Hallstatt
The catholic parish church in Hallstatt is a beautiful gem in the midst of the world cultural heritage village. the small Romantchurch dates back to 1181, its powerful tower dating back to the 12th century bears witness to this fact. Daringly built in the late Gothic times high up on a rock with a steep drop became finally in 1505 the existing church of today.

Shortly after the church became the centre of the fight for faith and was, for a while, protestant. It remained however the always a gem in the heart of all the salt miners and wealthy salt mine lords from Salzburg, in the market square or in the yard. Since 1939 the maintenance of this gem has been in the hands of the small church community along with friends and visitors.In the year 2002 the catholic parish church was completely renovated.
Events
Your accommodation for this event