Crib exhibition in Hallstatt
Date:

Dec. 22, 2018 - Feb. 2, 2019


This event has already taken place
Location:
Katholische Kirche St. Mariä Himmelfahrt Hallstatt

,

Kirchenweg 40

,

4830

Hallstatt
Visit the 200 year old crib in the Catholic parish church of Hallstatt. Daily from 21st of December 2019 to 2nd of February 2020.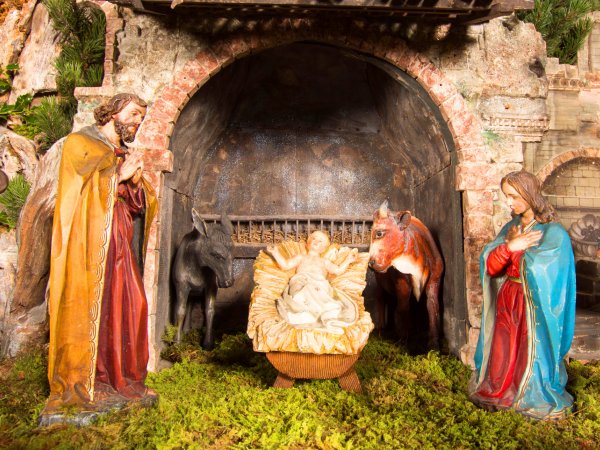 Important information - you should read!
Dear readers, please note that due to the current situation - "Keyword Coronavirus / Covid-19" – events scheduled between spring and autumn 2020 are susceptible to postponements or cancellations. Further information on each event can be found at the bottom of this page under "Information at a glance". If you want to be on the safe side, contact the organiser directly. Current status: all events in Austria up to the end of June 2020 are cancelled. Thank you for your understanding. Stay healthy!
200 year old nativity scene
If you are staying in Hallstatt between Christmas Eve and the official end of the ecclesiastical Christmas period, the 2nd February - Candlemas - you should pay a visit to the Catholic Church: There you will find one of the most beautiful nativity scenes within the Salzkam
Real customs
At the beginning of the 20th century a number of figures from a woodcarver from Val Gardena were added. The exact origin of numerous other figures can today no longer be precisely determined. However, this does not alter the unique atmosphere of your nativity scene visit during the regular opening hours of the Catholic Parish Church of Hallstatt. Authentic customs during your holiday in Austria - absolutely worth seeing and recommendable!mergut. The gem of Austrian nativity architecture was built at the beginning of the 19th century and has been extended step by step over the years.
Your accommodation for this event