Guided tour of Hallstatt 2020
Location:
Tourismusinformation beim Busterminal

,

4830

Hallstatt
History and stories from Hallstatt. Every Monday & Saturday afternoon.
History and stories from Hallstatt
During the guided tour you will not only learn facts about the 7000 years old history of our old salt town, which since December 1997 has been registered in the World Heritage list, but also about peculiarities of our town and the living habits of the Hallstatt folk – both past and present.
Guided tour meeting point – every Mon & Sat
For spontaneous travelers, we recommend the weekly guided tour of Hallstatt: This approximately 90-minut tour through the World Heritage town takes place every Monday & Saturday afternoon at 16:00 hrs. from February until October 2020. The meeting point is the Hallstatt tourist office by the bus terminal (opposite the "Nah & Frisch" supermarket). The cost per person is 8.- Euro. Amongst others, the tour takes you to one of the largest skull collections in the world, to picturesque view points as well as historic houses and monuments. We hope you have lots of fun on your sightseeing trip to the picturesque lakeside town at the foot of the mighty Dachstein massif.
Events
Fri, Oct. 23, 2020 10:00 Echerntal Parkplatz, Hallstatt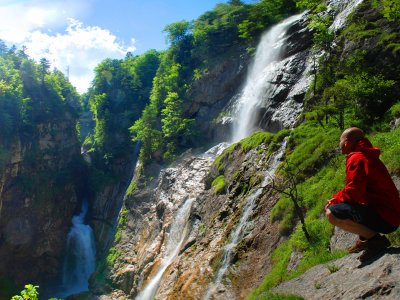 Sat, Oct. 24, 2020 11:00 Sparkasse Hallstatt, Seestraße 99 Hallstatt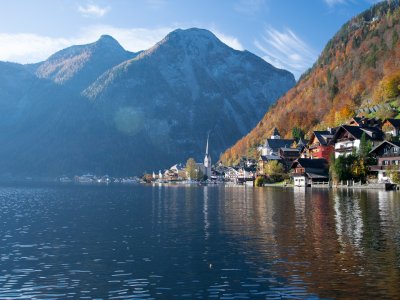 Mon, Nov. 2, 2020 17:00 — 18:30 Tourismusbüro Hallstatt, Seestraße 114 Hallstatt
Your accommodation for this event