Raising of the Maypole in Hallstatt
Date:

Thu, Apr. 30, 2020


This event has already taken place
Location:
Badestrand Hallstatt

,

4830

Hallstatt
canceled due to Covid-19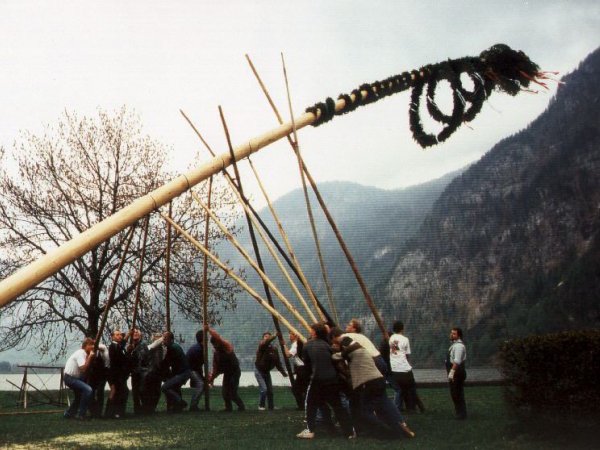 Important information - you should read!
Dear readers, please note that due to the current situation - "Keyword Coronavirus / Covid-19" – events scheduled between spring and autumn 2020 are susceptible to postponements or cancellations. Further information on each event can be found at the bottom of this page under "Information at a glance". If you want to be on the safe side, contact the organiser directly. Current status: all events in Austria up to the end of June 2020 are cancelled. Thank you for your understanding. Stay healthy!
Welcome to the traditional celebration. On the bathisland in Hallstatt the inhabitants of Hallstatt set up the traditional Maibaum.
Your accommodation for this event