Sound of Hallstatt 2019: "Contemporary Music"
Date:

Sat, Sep. 14, 2019


This event has already taken place
Location:
Katholische Kirche St. Mariä Himmelfahrt Hallstatt

,

Kirchenweg 40

,

4830

Hallstatt
This concert is part of the event series "The Sound of Hallstatt". Also this year, you can expect many musical delights between May and December.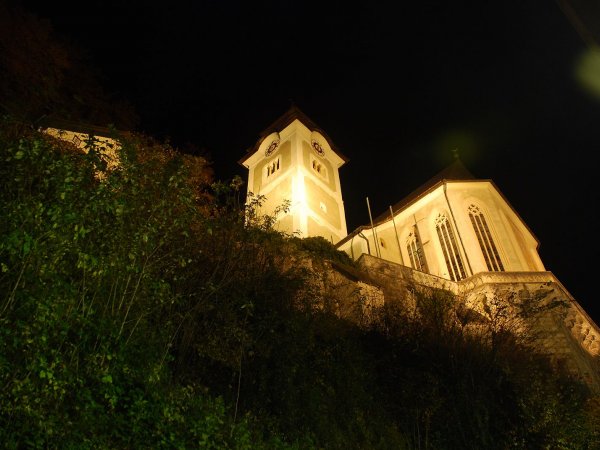 Important information - you should read!
Dear readers, please note that due to the current situation - "Keyword Coronavirus / Covid-19" – events scheduled between spring and autumn 2020 are susceptible to postponements or cancellations. Further information on each event can be found at the bottom of this page under "Information at a glance". If you want to be on the safe side, contact the organiser directly. Current status: all events in Austria up to the end of June 2020 are cancelled. Thank you for your understanding. Stay healthy!
Memories you never forget
For more than half a century, millions of people around the world have been following the bitter sweet film story of the von Trapp family in the worldwide cinema hit "The Sound of Music". The film, starring Julie Andrews, was filmed in 1965 only a few kilometres as the crow flies from Hallstatt in Fuschl, Lake Wolfgang and Salzburg. Now it's time to open a new musical chapter: "The Sound of Hallstatt"
Lakeside Festival of Sound
Between April and December 2019, the Hallstatt-based musician, conductor and composer Peter Wesenauer, along with the Dachstein Salzkammergut Tourist Board, invites you to a varied series of concerts. Under the motto "The Sound of Hallstatt", the world-famous lakeside town presents itself from its musical side. You can expect a varied musical program during your holiday in Hallstatt. Always new. Always different. From Tango sounds to drinking songs, musical greetings from Prague, hits for kids and world-famous Christmas songs. Let yourself be surprised and be our guest this year at "The Sound of Hallstatt" - in the most beautiful lakeside town in the world!
Colourful music mix
When the trees change their colourful dress in the autumn and you have to slowly swap your T-shirt for a cardigan in the evening, it is time for a very special musical enjoyment: musician, conductor and composer Peter WesenAuer invites you to a church concert with contemporary music. And not just any time - but at the late hour of 22:00 and in the unique ambience of the Catholic Church of Hallstatt. Autumn can be so beautiful!
More about the artists
For all those who would like to know more about the artists of the "Sound of Hallstatt" this evening, we have put together some information about the singers and orchestra below.
Where can I get tickets?
You would like to attend this concert during your holiday in Hallstatt? Concert tickets are available before start of the concert at the box office. Find out more about the respective ticket prices below under "Information at a glance" Good entertainment!
Your accommodation for this event
Hotels and accommodation providers in Hallstatt, Bad Goisern, Gosau and Obertraun offer the ideal room or apartment for your holidays, no matter what your tastes. Aside from establishments rated according to the international "star" scale, you will also find around Lake Hallstatt in Austria businesses that have been awarded two to four "edelweiss". The more flowers, the greater comforts you can expect. Whether you eventually find your cozy nest in an elegant 5-star luxury hotel, at comfortable guesthouse, a family-friendly apartment, or on a traditional farm, the choice is always entirely up to you.