Sound of Hallstatt 2019: "It´s Christmastime"
Date:

Sat, Dec. 14, 2019


This event has already taken place
Location:
Kultur- und Kongresshaus Hallstatt

,

Seestraße 169

,

4830

Hallstatt
This concert is part of the event series "The Sound of Hallstatt". Also this year, you can expect many musical delights between May and December.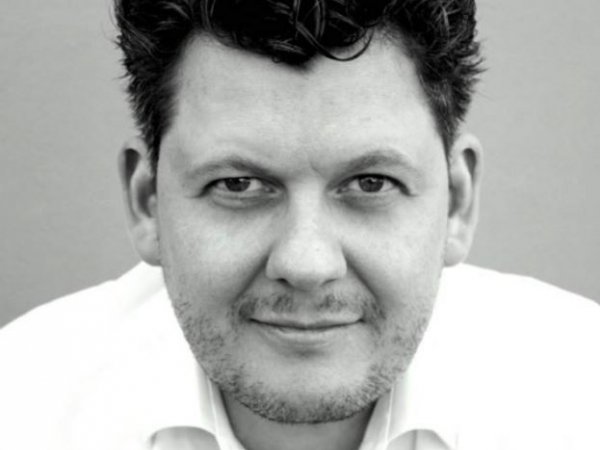 Memories you never forget
For more than half a century, millions of people around the world have been following the bitter sweet film story of the von Trapp family in the worldwide cinema hit "The Sound of Music". The film, starring Julie Andrews, was filmed in 1965 only a few kilometres as the crow flies from Hallstatt in Fuschl, Lake Wolfgang and Salzburg. Now it's time to open a new musical chapter: "The Sound of Hallstatt"
Lakeside Festival of Sound
Between April and December 2019, the Hallstatt-based musician, conductor and composer Peter Wesenauer, along with the Dachstein Salzkammergut Tourist Board, invites you to a varied series of concerts. Under the motto "The Sound of Hallstatt", the world-famous lakeside town presents itself from its musical side. You can expect a varied musical program during your holiday in Hallstatt. Always new. Always different. From Tango sounds to drinking songs, musical greetings from Prague, hits for kids and world-famous Christmas songs. Let yourself be surprised and be our guest this year at "The Sound of Hallstatt" - in the most beautiful lakeside town in the world!
Christmas music from Bach to Sinatra
When the first snow sets over Hallstatt in the Advent season and the world-famous holiday resort shines in a Christmassy glow, the concert series "Sound of Hallstatt" invites you to the last listening pleasure this year. Experience a musical dance from Bach to Sinatra. A Christmas concert of a very special kind. Let yourself be enchanted!
More about the artists
For all those who would like to know more about the artists of the "Sound of Hallstatt" this evening, we have put together some information about the singers and orchestra below.
Katharina Gudmundsson
ist Opernsängerin und Radiomoderatorin. Ihr Operndebut gab sie 1995 im Alter von 18 Jahren als Barbarina in "Le Nozze di Figaro" unter der Leitung von Nikolaus Harnoncourt und Luc Bondy bei den Salzburger Festspielen. Sie ist somit bis heute die jüngste Gesangssolistin in der Geschichte der Salzburger Festspiele. Ihr Gesangsstudium schloss sie an der Universität Mozarteum Salzburg ab. Es folgten Engagements u. a. als Blonde, Pamina, Susanna, Papagena, Adele u. a.. Ausserdem moderiert sie seit 1998 die Morgensendung auf Antenne Salzburg, eine der erfolgreichsten Sendungen im österreichischem Radio.
Einar Gudmundsson
Der isländische Bass-Bariton erhielt seine Ausbildung an der Musikhochschule Island und an der Musikuniversität Mozarteum in Salzburg. 2003 bis 2010 war er Mitglied im Ensemble der Wiener Volksoper. Dort sang er die wichtigsten Partien seines Faches wie Leporello, Figaro, Escamillo und viele andere. Er arbeitete dort mit namhaften Regisseuren und Dirigenten zusammen.
Gastverträge führten ihn in die Münchner Philharmonie, die Bunka Kaikan in Tokio, die isländische Staatsoper und an das Stadttheater Baden.
Sinfonietta da Camera Salzburg
Seit der Gründung im Jahr 2002 hat sich die Sinfonietta da Camera Salzburg zu einem der profiliertesten Ensembles Österreichs entwickelt. "Brillant", "mitreißende Umsetzung der Musik", "stilgerechte Aufführungspraxis", "ein Orchester auf spannenden Wegen" sind nur einige Stichworte der Presse. Dabei begeistern die engagierten Musiker vor allem durch ihre Leidenschaft und die stilistisch überzeugenden Interpretationen.
Gastspiele führen die Sinfonietta da Camera Salzburg durch ganz Europa, Asien und die Arabischen Emirate und zu etablierten Musikfestivals wie die "Salzburger Festspiele". Darüber hinaus war und ist das Ensemble von 2006 bis 2012 Orchestra in residence beim Salzkammergut Mozartfestival und seit 2013 beim Festival "Sound of Hallstatt".
Renommierte Solisten wie Rebecca Nelsen, Nemeti Gergely, Klara Kolonits, Bernhard Berchtold, Andreas Jankowitsch, Ulf Mädler, Bibiana Nwobilo, Wolfgang Schilly, Clemens Unterreiner, Adele Neuhauser und andere arbeiten regelmäßig mit dem Orchester zusammen.
Neben einer regen Konzerttätigkeit ist die Sinfonietta da Camera Salzburg immer wieder an Musiktheaterproduktionen aller Epochen im In – und Ausland beteiligt.
Where can I get tickets?
You would like to attend this concert during your holiday in Hallstatt? Concert tickets are available before start of the concert at the box office. Find out more about the respective ticket prices below under "Information at a glance" Good entertainment!
Your accommodation for this event
Hotels and accommodation providers in Hallstatt, Bad Goisern, Gosau and Obertraun offer the ideal room or apartment for your holidays, no matter what your tastes. Aside from establishments rated according to the international "star" scale, you will also find around Lake Hallstatt in Austria businesses that have been awarded two to four "edelweiss". The more flowers, the greater comforts you can expect. Whether you eventually find your cozy nest in an elegant 5-star luxury hotel, at comfortable guesthouse, a family-friendly apartment, or on a traditional farm, the choice is always entirely up to you.