Guided tours through the Koppenbrüller cave
Location:
Koppenbrüllerhöhle

,

Obertraun
The cave in the Koppen valley. A popular excursion for all the family! Guided tours daily from 1st of May to 27th of September 2020. Every hour from 9:00 to 16:00 hrs.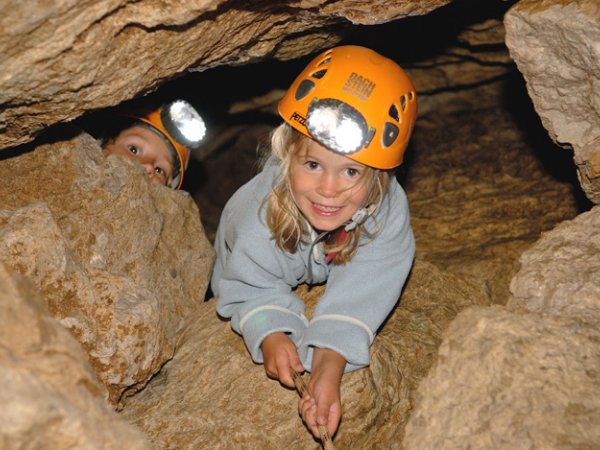 The water-bearing Koppenbrüller Cave is located in the valley and can be accessed via a short walk along a secure trail by the charming Koppentraun river. Admire dripstone features which date back thousands of years and listen to the crashing of the invisible brook inside the mountain. A visit to the Koppenbrüller Cave, the youngest of the 3 Dachstein caves, offers an impressive insight into the underground waterways of the inside of the Dachstein. Pathways secured against flooding mean that guests can visit in safety, even in bad weather!
A fascinating tour at Koppenbrüller Cave:
From the Koppenrast guesthouse at the end of the Obertraun resort, a comfortable footpath leads along the Traun to the cave entrance (approx. 15 mins). The cave entrance is a karst spring which only overflows with any significance following very heavy rainfall or snowmelt.
More popular excursions
Fri, Aug. 16, 2019 Dachstein-Rieseneishöhle, Obertraun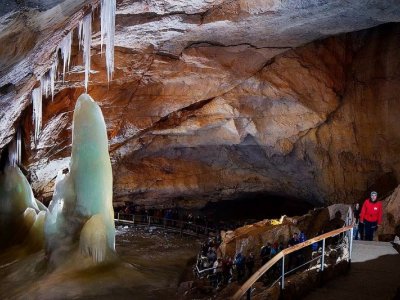 Sat, May. 16, 2020 Dachstein-Rieseneishöhle, Obertraun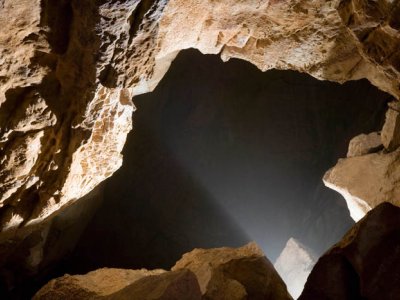 Adventure world for cavers and mountaineering fanatics
Whether you take a short trip with the Dachstein Krippenstein cable car to sunbathe on the vast Gjadalm, or visit the "Lodge am Krippenstein" for the unique panoramic view of the impressive Dachstein mountains - unforgettable mountain moments that can simply not be missed during a holiday in the Salzkammergut! Mountaineers of all ages will find a perfectly marked network of trails and unforgettable nature experiences at over 2,000 m: hiking on the Nature Trail via the Wiesberghaus to Hallstatt, a tour of discovery through the impressive karst landscape on the Heilbronner circular trail or a hike with overnight stay to the Simonyhütte. Many unforgettable sights, such as the spectacular "5fingers" viewing platform, the ship-shaped World Heritage spiral, fascinating cave worlds, or the iconic prehistoric shark, complete the wide range of excursions in the Dachstein hiking world. The mountains are calling - when will you call back?
Your accommodation for this event