Ice Water Swimming Workshop
Date:

Dec. 8 - 11, 2021


This event has already taken place
Location:
Seecafe Strandbad Obertraun

,

4831

Obertraun
From 8th to 11th December 2021 at different starting times. Participation only with prior registration. Further details can be found at the end of this page under "Information at a Glance". By far the best workshop of the winter.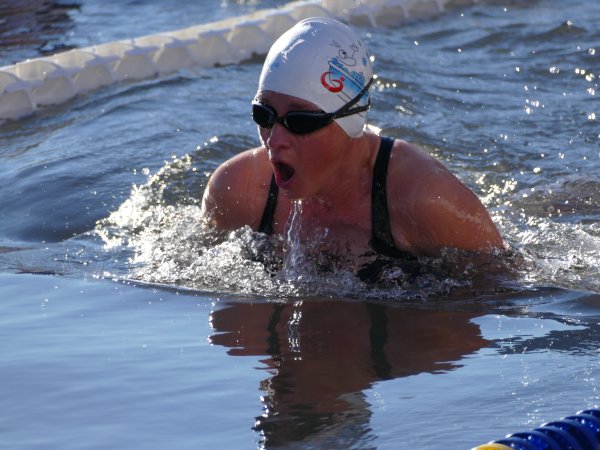 By far the best workshop of the winter!
For the first time in Austria there is the opportunity to learn the extreme sport of ice swimming. Of course, under the guidance of specialists in this field and under the organisational supervision of the Centre for Cold and Mind Management Austria. This centre is managed by Dipl.Päd. Sonja Flandorfer. She is the only female cold trainer in Austria using the Wim Hof method and is herself an ice swimmer. Anyone who knows her calls her the coolest woman in Austria.
Cool thing in Advent
Sonja Flandorfer has developed a new type of course in which the participants learn the basic elements of ice swimming in a 4-day course. Immediately after the course, there is the opportunity to test what you have learned in an ice swimming competition in Lake Hallstatt.
Pushing boundaries
Ice swimming is an extreme sport and you can learn a lot about your body and yourself. If you want to test your limits, if you have fun in the competition and want to get an insight into the international ice swimming family, this course is the one for you!
Unterkünfte zum Ice Wasser Schwimm Workshop
Sie haben noch keine passende Unterkunft zum Ice Wasser Schwimm Workshop vom 9. bis 12. Dezember 2020 gefunden? Dann starten Sie jetzt Ihre Suche nach herzlichen Gastgebern in der Region. Wir wünschen Ihnen sportliche Erlebnistage am Hallstättersee! Jetzt Suche starten.