Obertrauner Mountain Moments 2021: " Alpine guided Tours"
Date:

Jul. 5 - Aug. 30, 2021


This event has already taken place
Location:
Tourist office of Obertraun

,

Nr. 180

,

4831

Obertraun
Easy herbal hike for the whole family. Pure walking time about 2 hrs. Held every Monday from July 6th to August 31st, 2020.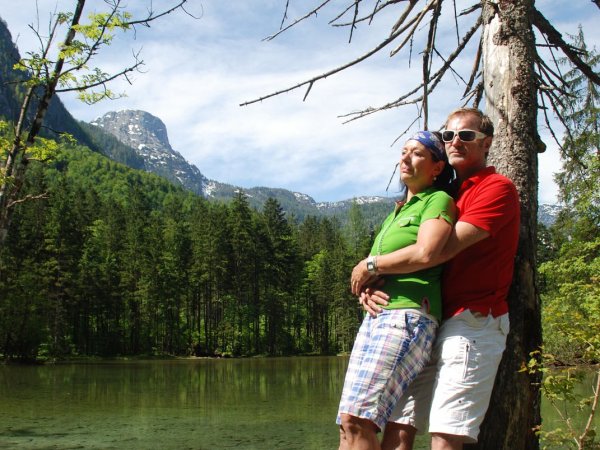 Wild and colourful treasures along the way - what old native herbs and plants tell us
. Depending on the season, plants sprout everywhere in nature that are good for body and soul. On the one hand, wild herbs are tasty, often colourful or inconspicuous, and quite often they can enrich our menu as real delicacies. On the other hand, the symbolism of the plants appeals to images inside us. Therefore, wild herbs and plants are part of our seasonal rituals.

On a family-friendly hike through the impressive landscape of the Obertraun's Koppenkarwinkel we get to know the treasures along the way and those we should avoid, learn about their properties and possible uses and how best to treat wild plants.


What are the Obertraun Mountain Moments?
As the colours in the woodland begin to change and temperatures become more comfortable the time is on to go out for a hike! The Obertraun "Hiking in Autumn Program" includes hiking tours ranging from 500 m to 2100 m above sea level. Tours range from easy, in terms of difficulty, to very challenging. The Dachstein-Krippenstein cable car is a means of conquering 1600 m quickly and effortlessly! Discover more of your beautiful ,natural surroundings and go out and explore the Dachstein- Salzkammergut, either under your own steam, or by joining one of our all-time-popular escorted hiking tours in conjunction with the "Obertraun Mountain Moments".
Weitere Wanderungen auf dem Krippenstein
Thu, Aug. 18, 2022 09:20 Dachstein-Krippenstein-Cable car, Winkl 34 Obertraun
Thu, Sep. 1, 2022 09:20 Dachstein-Krippenstein-Cable car, Winkl 34 Obertraun
Thu, Sep. 8, 2022 08:30 Dachstein-Krippenstein-Cable car, Winkl 34 Obertraun
Ihre Unterkunft zu diesem Bergerlebnis auf einen Klick