Music Summer Camp on Lake Hallstatt
Bature & music
Violin, Brass and Piano, the international Summer Music Camp invites their members into the Inner Salzkammergut. Children, youth, students as well as adults have the possibility to get unforgettable moments with famous teachers.
Five days with music and adventure in the Holiday region Dachstein Salzkammergut! The AME Camp presents for its members the possibility to improve their musicianship and get unforgettable impressions of the nature and culture in Austria. Enjoy a hike to the lake Gosau, do horse riding as well as a day on the alp promise a great time.
If you want, you can extend the camp also for two days, with an excursion to Salzburg and a whole day on the "Gjaidalm" on the Dachstein Krippenstein, including a visit of the Dachstein Ice - Cave. And you will get up on the mountain by cable car!
Book online now!
Quickly and securely to the most beautiful apartments, the best hotels, the most cozy guest houses (B & B's) and the most spacious holiday homes around Lake Hallstatt and the Gosau Valley. Don't look around - book now! Just a click away!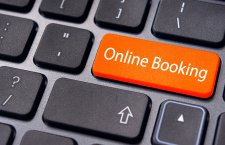 Holiday in Bad Goisern on Lake Hallstatt
The wide and charismatic valley of Bad Goisern stretches out from Hallstatt in the south to Bad Ischl, the summer holiday resort of the emperor in the north. Discoveries dating back to the Stone Age and the Hallstatt period enable us to establish that there was a close contact with villagers from the surrounding regions. The wood and agriculture industry developed very early in the wide fertile valley of Bad Goisern, to supply the mine in Hallstatt. This is how Bad Goisern is where it is now, on prettiest landscapes of the UNESCO World Heritage region of Hallstatt Dachstein Salzkammergut. This enchanting village used to be called "The Monarchies most beautiful village" and still hasn't lost any of its charm. Among the most beautiful places of interest are the oldest salt mine in the world and the ossuary in Hallstatt, a romantic boat ride on Lake Hallstatt, a trip to the breathtaking cave world in Obertraun and a visit to the Lake Gosau with the mighty Dachstein glacier. Additionally, Bad Goisern is popular in the summer with hikers and bikers. In winter guests are lured in by the ski areas of Dachstein West in Gosau and the Ski and Freeride Arena in neighboring Obertraun with perfect slope conditions. We wish you an unforgettable holiday in Bad Goisern on Lake Hallstatt.
Information at a glance
Die teachers from the camp 2017
Dr. Peter Brugger - Director der music school Bad Goisern
Prof. Josef Sabaini
Mag. Yvona Timoianu
Mag. Bernhard Pronebner
Music Camp 1
15th of August till 20th of August, 2017
Music Camp 2
20th to August till 25th to August, 2017