International cartoon exhibition in Altaussee
Location:
Salzwelten Altaussee

,

Lichtersberg 25

,

8992

Altaussee
Daily from 3th of April to 26th of Ocatober 2020 from 9:00 to 16:00 hrs. at the salt mine in Altaussee.
Important information - you should read!
Dear readers, please note that due to the current situation - "Keyword Coronavirus / Covid-19" – events scheduled between spring and autumn 2020 are susceptible to postponements or cancellations. Further information on each event can be found at the bottom of this page under "Information at a glance". If you want to be on the safe side, contact the organiser directly. Current status: all events in Austria up to the end of June 2020 are cancelled. Thank you for your understanding. Stay healthy!
"4 rooms | 4 artists"
Will we soon be able to walk across water to our holidays? Do animals take vacations as well? What's the truth behind those low-cost air carriers? What is a tourism destination like without tourists? Are locals on the WC now an appropriate selfie motif? These and many other questions related to "Overtourism" are answered in a new exhibition of more than 100 pictures by the best cartoonists in the German-speaking world

With cartoons by Regina Vetter (CH), Dorthe Landschulz (FR, DE), Wolfgang
Menschhorn (AT) and a group of member artists from the Upper Austrian Illustrators Guild (AT)
Curator: Michaela Maria Fuchs
Mehr von den Salzwelten Altaussee
Thu, Jun. 4, 2020 09:00 — 16:00 Salzwelten Altaussee, Lichtersberg 25 Altaussee
Wed, Jun. 10, 2020 17:00 Salzwelten Altaussee, Lichtersberg 25 Altaussee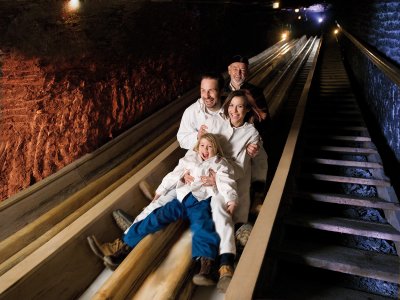 Fri, Dec. 25, 2020 17:00 — 18:30 Salzwelten Altaussee, Lichtersberg 25 Altaussee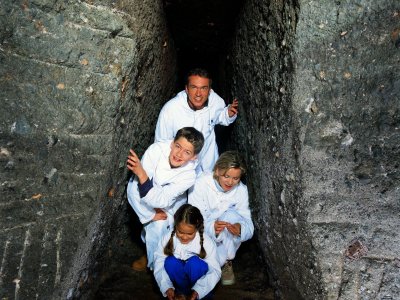 Your accommodation for this event