News from the World Heritage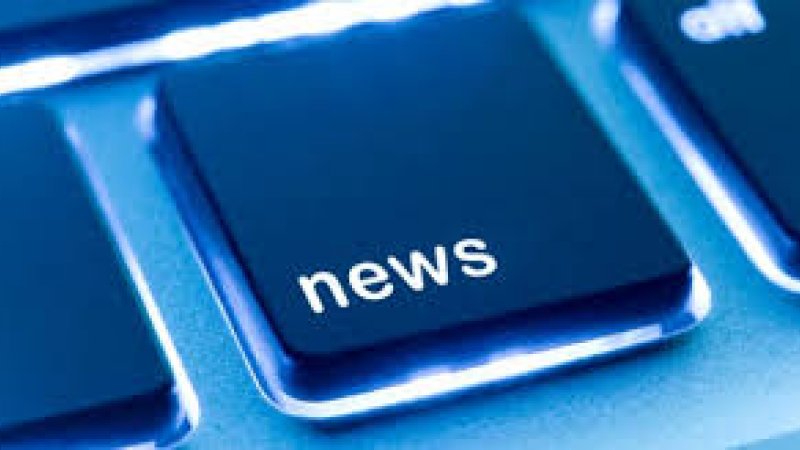 What you should know
Below you will find information for hikers, train travelers, motorists and much more. In addition to the following latest news, we will keep you up to date via our Twitter channel. At www.twitter.com/visithallstatt you will be informed daily about news, events and everything "important". Subscribe now. It pays off.
Corona Special
Entry & Testing:
Important things to know before your holiday
A look at the most important things that you need to know before your holiday in Austria and thus also in the UNESCO World Heritage region of Hallstatt Dachstein Salzkammergut.
A warm welcome
From gastronomy and accommodation to leisure activities: Austria ended the lockdown in mid-May 2021 and tourist travel is finally possible again! Austria's hosts are looking forward to welcoming you.
For your safety, special protective measures will apply during summer 2021.
FFP2 masks are part of good manners in indoor areas accessible to the public, such as in public transport, museums, in shops or in cable cars. Austria is top for the number of Corona tests carried out. We not only regularly test your hosts, but also make the testing infrastructure available to our guests.
Everything about entering Austria
Since May, the obligation for quarantine for entry from countries classified by the European Centre for Disease Prevention and Control (ECDC) as green, orange or light red is no longer applicable. For entry from light red countries you need a recent test, a vaccination certificate or proof of a passed corona infection. Details are still being worked out. As soon as they are made available, you will find them on our page with all information about your entry. Please bear in mind that not only the Austrian regulations are relevant, but also the measures of your home country, especially with regard to your return journey.
(PCR test) not older than 72 hours
(Antigen Rapid Test) not older than 48 hours
Vaccination certificate or an antibody test for those who have recovered
Entry without a test result: a test must be carried out at the latest 24 hours after entry at your own expense
Online form for entry to Austria and
the World Heritag Region of Hallstatt
Since February 2021, according to the current entry regulation, travellers are required to register online. You can find more information on registration at the following link - there you will also find the form for online registration:
This is how the "entry tests" work
Visit a restaurant, the cinema, the theatre ... All the leisure activities that one would not want to miss out on, even whilst on holiday, are possible again! For your safety, a so-called "entry test" is always necessary wherever many people come together in a confined space. This means: You need proof of a current negative test, vaccination or of a recovery from a corona infection.
Test Stations on Holiday
Dear readers, for cable cars and sights around Lake Hallstatt and the Gosau Valley, the rules applies: Vaccinated. Tested. Recovered. We have summarised for you below, the most important testing opportunities in Hallstatt, Bad Goisern, the Gosau Valley, Obertraun and Bad Ischl. Please register online or by phone.
Test Stations for Bad Goisern
Bad Goisern on Lake Hallstatt
harmacy in the "Baumhaus"
on the Salzkammergut B145 main road near the Spar supermarket


Test times

Monday - Friday
8:00 - 12:00 hrs.
14:00 p.m. - 18:00 hrs.
Saturday
8:00 - 12:00 hrs.
By appointment only, by phone or via the homepage of the "Baumhaus" pharmacy in Bad Goisern

Test Stations for Gosau
Contact
Klaus Kritzinger
Doctor MD
Vordertalstrasse 32
4824 Gosau
Austria
Phone: +43 (0) 6135 82 15
Office hours
Klaus Kritzinger
Doctor M.D
Monday - Wensday
13:00 hrs.– 15:00 hrs.
Friday
12:00 hrs. – 14:00 hrs.
Testen in Hallstatt und Obertraun
Test Stations for Hallstatt and Obertraun
Sonja Gapp
Doctor's Practice Hallstatt / Obertraun
Consultation hours Praxis Hallstatt
Monday
09:00 – 12:00 hrs.
Tuesday
09:00 – 12:00 hrs.
Wednesday
17:00 – 19:00 hrs.
Friday
09:00 – 12:00 hrs.
Subject to changes

Test Stations for Bad Ischl
Important information about the openings on May 19th
3G applies to all tourism businesses: guests have access if they have been vaccinated, tested or recovered.
In order to avoid waiting times, please come to the catering trade already tested.
(No test requirement in retail and when picking up in restaurants because less than 15 minutes)

Upper Austria Tourism: www.oberoesterreich.at/service/aktuelle-information.html
Opening rules WKO: www.sichere-gastfreundschaft.at/#lp-pom-block-2481

Valid tests:
1. Negative PCR test (valid for 3 days)
2. Negative antigen test from test street, pharmacy, etc. (valid for 2 days)
3. Negative controlled self-test (valid for 2 days)
4. School tests for access also apply to children

5. New from 19.5. Recognition of living room tests using a QR code (valid for 1 day): In addition to the five test kits per person from the pharmacy to date, every household will receive a pack of 20 test kits per month including QR codes from May 18th. Take a picture of the QR code and your negative test result. The confirmation will be sent by email or SMS. This is recognized as an entry test for 24 hours.

Vaccination: Proof by means of a vaccination certificate, vaccination card or printout. Valid from the 22nd day after the first vaccination.
Recovery: separation notice (up to 6 months after recovery), antibody test (up to 3 months nG)
Tests for domestic and foreign guests
Please arrive with a test in your pocket (for foreign guests a corresponding test certificate is required when crossing the border)
Rapid antigen tests can be carried out in public test stations (valid for 48 hours; also for foreign guests without an Austrian e-card)
Self-test under supervision in the municipalities (valid for 48 hours; also for foreign guests without an Austrian e-card)
Self-tests and living room tests with QR code or official registration (valid for 24 hours; attention: this test does not apply to border crossings) - Austrian guests, including those from other federal states, can bring these tests with them from home and also use them on vacation. They apply throughout Austria.
Please note: rapid antigen tests in pharmacies are only available for Austrians with an e-card (valid for 48 hours)
Point of sale tests are an "emergency solution" for companies to test guests who cannot show a negative COVID-19 test (valid only in this one company)
 6 free test centers
Kongresshaus: daily 8:00 -12: 30 & 13:00 16:45.
Hospital: Mon-Fri: 6-7: 45 a.m. and 4-7: 45 p.m., Sat. + Sun .: 9:00 – 14:45
Rathaus (Pfarrgasse 11, 2nd courtyard): Mon, Wed, Fri from 10:00 to 13:00. and 17:00 to 19:00, registration information will follow.
Spa pharmacy , Tel. 0800-220 330
Marien-Apotheke , Tel. +43 (0) 6132 26 929
Esplanande pharmacy : +43 (0) 06132 234270
Registration for free testing at:
Online https://ooe.oesterreich-testet.at
Telephone: 0800-220 330 ( 7 a.m.-10 p.m.)
You will receive the test result after approx. 25-30 minutes.
Without registration, there may be waiting times.
Contact
Trinkhalle Bad Ischl
Corona Test Station
Auböckplatz 5
4820 Bad Ischl
Austria
Phone: +43 (0) 732-7720-0
Impfhotline: 0800-555 621
Trinkhalle Bad IschL
Corona Test Station
Test times
Monday - Saturday
08:00 - 17:00 hrs.
Sunday and Holiday closed.
Subject to changes!
Please note
Due to the current situation, changes can occur at any time.
We look forward to your visit to the UNESCO World Heritage Region of Hallstatt Dachstein Salzkammergut and wish you a relaxing and restful holiday. See you in the heart of Austria.

Your editorial team.
A brief explanation of the green pass
Entry into Austria is only permitted to those who have been vaccinated against Corona, have recovered or have tested negative. They then have access to gastronomy, tourism or sports. A green passport should support this ... This document, which is issued digitally, is a QR code. This is stored on your smartphone phone. The pass is used to store data such as proof of a corona vaccination, evidence of a negative test or whether someone is considered recovered. If you don't have a smartphone, you can also print out the pass.
What do I need for Cable Cars & Co.?
Proof of being tested, vaccinated or recovered, applies in the UNESCO World Heritage region of Hallstatt Dachstein Salzkammergut to the following excursion destinations and cable cars, among others:
Funicular to the Skywalk in Hallstatt
Archaeological excavations Sports shop Janu
Salzkammergut Hand.Werk.Haus in Bad Goisern
Hallstatt ossuary
Hallstatt World Heritage Museum
Gosaukammbahn to the Zwieselalm
Hallstatt Salt Mine
Cave worlds Dachstein Krippenstein
Dachstein Krippenstein
Cable car to the summit and the Five Fingers
Koppenbrüller cave
Cafes and restaurants
Accommodation booking options
Questions?
If you have any questions on these topics, please contact the staff at Tourism Information.
Please note
Due to the current situation, changes can occur at any time.
We look forward to your visit to the UNESCO World Heritage Region of Hallstatt Dachstein Salzkammergut and wish you a relaxing and restful holiday. See you in the heart of Austria.
Your editorial team.
Shipping News
No northern Connection in 2021
Dear boat trip friends, please note that the "Round Trip North" will not take place in summer and autumn 2021 on Lake Hallstatt in the UNESCO World Heritage Region of Hallstatt Dachstein Salzkammergut.
The following landing stages will therefore not be served in 2021:
In Bad Goisern
Obersee (Seeraunzn)
Untersee (Bad Goisern open-air bathing area)
Steeg (Steegwirt / Salzkammergut "Soleweg")
Tip for hikers on the "Ostuferwanderweg" (East Shore hiking trail)
At the moment only the stops "Hallstatt Bahnhof" and "Obertraun" are served. For return journeys from Obertraun to Bad Goisern, the public bus (OÖVV) is available. Details can be found below.
Thank you for your understanding.
Your editors
What you now need to know when staying overnight in a hut
Note for all alpine hikers and mountain enthusiasts: In these very special times we would like to recommend a few tips for overnight stays in mountain huts. Please register in good time for your overnight stay. The best thing to do is call the hut host. You can find the contact in the respective entries in "Information at a glance". Contact subject to changes. Please take your own sleeping bag with you. Currently there is also a smaller offer of overnight accommodation at the huts - for example in the dormitory.
Therefore, overnight stays are only possible with prior registration. Please register in good time! Finally, a little tip: If you plan your mountain tour properly and start early, you will get more of the mountain experience. We hope you enjoy hiking in the Salzkammergut.
Steeg - Bad Ischl hikeable again
Dear hiking friends, good news from the Salzkammergut Soleweg. The section between the Bad Goisern district of Steeg and Bad Ischl has been hikeable again since mid-July 2021. The rest of the trail in the direction of Ebensee will be reopened in 2022. The section from Hallstatt to Steeg (Bad Goisern) will then take place in 2024 - just in time for the Capital of Culture Year.
If you still don't want to wait that long and want to hike from Hallstatt to Bad Ischl, we can recommend the following alternative:
From Hallstatt by ferry to the station, on the "Ostuferwanderweg" (east shore hiking trail) to Steeg and then on the Salzkammergut Soleweg via Bad Goisern and Lauffen to Bad Ischl. The walking time for this alternative is about 6 hours. Refreshment stops: Weißenbachwirt, Steegwirt or Seeraunzn. We wish you a pleasant hike!
Another note for hikers in Hallstatt: The ascent via the Soleweg from Hallstatt to the Salzberg remains closed and parts of the World Heritage Hiking Trail in Hallstatt are also not accessible at the moment. Thank you for your understanding. Your editorial team.
Slot system for coaches
>From the spring of 2020 Hallstatt will receive a slot system for coaches. Each coach must then register via an online platform prior to the visit to Hallstatt. At the moment the preparations are in progress. The exact time for the introduction is not yet known. For questions in the run-up to the introduction, please contact Hallstatt Parking Management (PEB) at the e-mail address peb@hallstatt.ooe.gv.at z.
Service
Parking in Hallstatt
Overview here…
Follow us on Twitter
You will hear it first here. Always up-to-date. Do not miss anything. Always have your finger on the pulse of time. The World Heritage region at its fastest. Become a follower now! Stay curious....