Events
What's happening?
There is much to discover in the UNESCO World Heritage region of Hallstatt Dachstein Salzkammergut and in the numerous neighbouring towns. In our event calendar you will find the best tips for your holiday in the heart of Austria. For those who do not want to click around, we have summarised the best events in our seasons overview. We hope you enjoy browsing and have an unforgettable holiday in the Salzkammergut
Sports events 2020
More than 5.000 participants from 40 nations make the Salzkammergut Trophy Austria's biggest MTB marathon. One of the most spectacular marathon tracks in Europe!
Here, fun with the element 'water' is at the forefront! The "Lake Hallstatt swimming marathon" takes place in the UNESCO World Heritage Region of Hallstatt Dachstein Salzkammergut.
The annual half-marathon, around Lake Hallstatt, will take place on Sunday 26th of April 2020. Many runners from around the world are expected to return. Come and take part! Online registration is from end of August 2019 possible!
Fantastic Natural Spectacles
Narzissenfest 2020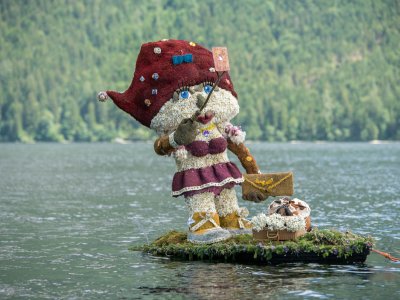 In a colorful round, the boats move with the daffodils figures near the shore of lake Altaussee.
Visitors have the opportunity to view the narcissus figures from 08.00 am accompanied by traditional music, and displays of local handicrafts and customs.