Choir concert in Bad Aussee
Location:
Protestant church Bad Aussee

,

Bad Aussee
The Ecumenical Church Music Retreat will take place this year for the 63st time. This time the singers stay together from Monday, August 1 through Monday August 15, 2022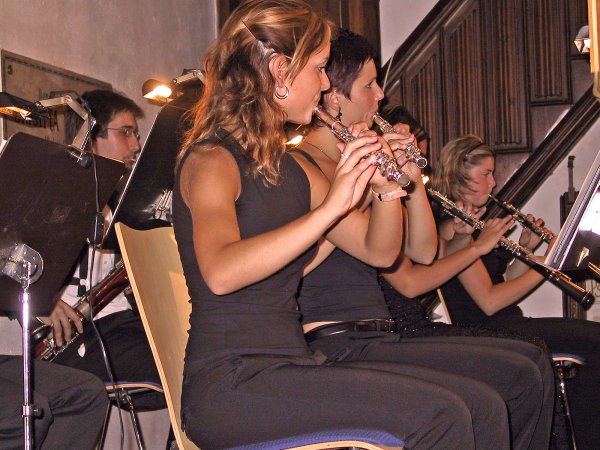 Time vor classic
For more than 60 years, Gosau with its lakes, mountain meadows and small picturesque towns has formed the charming backdrop for a special church music project. At the foot of the Dachstein Mountains in the lovely Gosau valley, musicians from Germany and many other European countries meet at the invitation of the Landesverband für Kirchenmusik in der Evangelischen Kirche der Pfalz for the Gosauer Singwochen (Ecumenical Church Music Retreat). The artistic director is the regional church music director Jochen Steuerwald, Speyer.
During the day hiking, sightseeing and other recreational activities fill the program; the evenings are reserved for intensive rehearsals. The culmination of the fourteen-day stay will be three concerts, in which participants, together with renowned soloists, present the musical program they have prepared.
To insure that this musical vacation becomes an event for the entire family, even the youngest participants will have the opportunity to sing in a choir. The children's choir has been integrated in the project for many years. Organ courses and courses in choral conducting will also be included in the retreat.
The 63rd Ecumenical Church Music Retreat will take place from Monday, August 1 through Monday August 15, 2022.
Three concerts in the Salzkammergut
The concerts are scheduled for Friday, August 12 in the parish church of St. Nikolaus in Bad Ischl, on Saturday, August 13 in the parish church of St. Paul in Bad Aussee and on Sunday, August 14 in the Evangelical Church in Gosau. All concerts begin at 8 p.m.
Sonorous highlights
The program will include compositions by Felix Mendelssohn Bartholdy and Louis Lewandowski. The choir will sing Mendelssohn's "Te Deum", the hymn "Hör mein Bitte", "Drei geistliche Lieder" and Lewandowski's Psalm Settings from "18 Liturgical Psalms". Four international vocal soloists will perform with the choir.
The choir will participate in Sunday worship services on August 7 and August 14 in Gosau. The children's choir will also sing in the service on August 14 under the direction of Vera Steuerwald, vocal pedagogue and youth music educator. She has successfully worked with
children's choirs for many years.
Artistic Director Jochen Steuerwald will lead the choral conducting seminar. District Cantor Tobias Markutzik will assist at rehearsals, lead the organ course and rehearse and conduct the music for worship. Clara Steuerwald will be responsible for the rehearsal and direction of the Haydn Fair. The retreat is being organized by Rebecca Sieron and treasurer Rupertus Woehl.
Events
Fri, Aug. 12, 2022 20:00 Parish church St. Nikolaus Bad Ischl, Kirchengasse Bad Ischl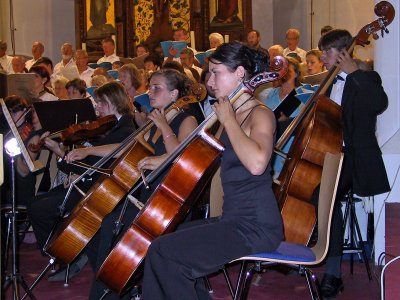 Sun, Aug. 14, 2022 20:00 Protestant church Gosau, Gosau 179 Gosau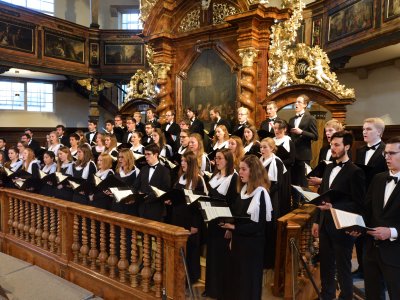 Your accommodation for this event