Round trip on Lake Hallstatt
Date:

May. 21 - Oct. 11, 2020


This event has already taken place
Location:
Hallstätter See

,

Hallstatt / Obertraun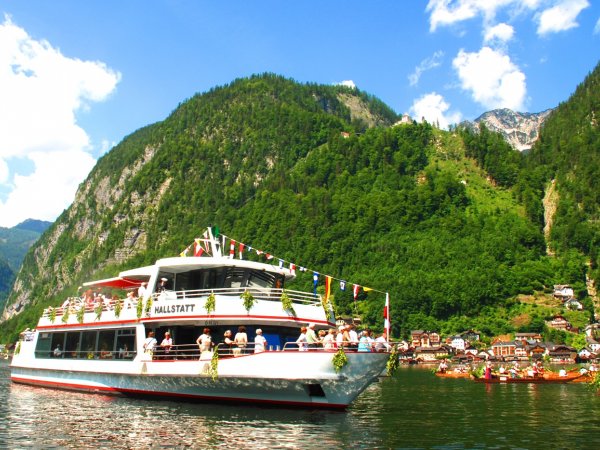 Important notice - please read!
Dear readers.
As of 3rd November 2020, all events throughout Austria have been canceled as security measures against the global Covid 19 pandemic. Whilst this is initially until 7th of January 2021, how it will continue after that is still unclear. Your editorial team.
Excursion between Hallstatt and Obertraun
With the excursion boat "Hallstatt" operating between mid-May and October. The two villages, Hallstatt and Obertraun take approximately one hour for a round trip. There is also an interesting round-trip with the "Hallstatt" where you can relax and discover lots about the UNESCO World Heritage Region of Hallstatt Dachstein Salzkammergut learn.Or take an on route break, stop over for a coffee and cake or a hearty snack, let the magic of the lake fill your soul. We wish you a pleasant Discovery Tour on and on Lake Hallstatt in the vacation region Dachstein Salzkammergut.
Discovery Cruise
Go on either a small or a bigger discovery voyage and discover the UNESCO World Heritage village of Hallstatt Dachstein Salzkammergut from the Water. Where is the deepest part of Lake Hallstatt? Which villages are actually on the lake? How was the lake created? What types of fish inhabit the world famous waters in the middle of Austria? You can learn the answer to all these questions during the Tours on the pleasantly furnished excursion ships. We sincerely welcome you aboard "Hallstatt" and "Goisern" - Ship Ahoy!
Ship landing stages
Ship landing stage"Markt"
Location: Hallstatt Zentrum
Round trip name: "Süd" / "Nord"
Schiffsname: "Hallstatt" / "Goisern II"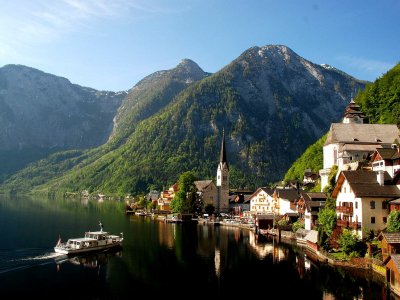 Location: Hallstatt Busterminal
Round trip name: "Süd" / "Nord"
Schiffsname: "Hallstatt" / "Goisern II"
Location: Obertraun Srandbad
Round trip name: "Süd"
Ship name: "Hallstatt"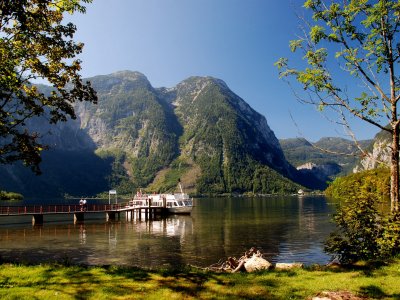 Always well-informed
When is the next cable car to the Dachstein Plateau in Obertraun? When does the next sightseeing ship depart from Hallstatt? With the four tourism platforms of the UNESCO World Heritage site of Hallstatt Dachstein Salzkammergut // www.hallstatt.net // www.bad-goisern.net // www.obertraun.net // www.gosautal.net // you will always stay up-to-date on current hours of operation, itineraries and more. If you'd like to use this information for during your stay in the holiday region of Dachstein Salzkammergut, then we would suggest that you save the appropriate website of your holiday destination in your favourites list on your smartphone or tablet. Then, you will always be informed during your holiday in the Salzkammergut. We hope to see you in Hallstatt, Gosau, Bad Goisern and Obertraun!

 
Your accommodation for this event