"Obertraun Mountain Moments" Plateau crossing
Date: Sat, Jul. 21, 2018
Time: 04:45
Location: Dachstein-Krippenstein-Seilbahn, Winkl 34, 4831 Obertraun
Info: High alpine hike of about 9 hours over the Dachstein plateau to Ramsau - for hikers with endurance and fitness.
Here comes the sun
Getting up early is the name of the game for this hike as part of the "Obertraun Mountain Moments". Nature lovers will be rewarded with a unique mountain landscape, embedded in a breathtaking sunrise. It pays to become an early riser. Simply heavenly!
Let's go....
After a bright start we set off on our way together with the popular hiking guide Barbara Bichler over the deserted Dachstein high plateau. The mountain wind gently blows through our hair and in this silence often only our heartbeat can be heard. A real experience for every mountain vagabond.
After about nine hours through the lonely mountain landscape we reach the other side of the Dachstein. In the town of Ramsau, a shuttle is already waiting for us, which brings us back to Obertraun on Lake Hallstatt after this unique nature experience.
What are the Obertraun Mountain Moments?
As the colours in the woodland begin to change and temperatures become more comfortable the time is on to go out for a hike! The Obertraun "Hiking in Autumn Program" includes hiking tours ranging from 500 m to 2100 m above sea level. Tours range from easy, in terms of difficulty, to very challenging. The Dachstein-Krippenstein cable car is a means of conquering 1600 m quickly and effortlessly! Discover more of your beautiful ,natural surroundings and go out and explore the Dachstein- Salzkammergut, either under your own steam, or by joining one of our all-time-popular escorted hiking tours in conjunction with the "Obertraun Mountain Moments".
Book online now!
Quickly and securely to the most beautiful apartments, the best hotels, the most cozy guest houses (B & B's) and the most spacious holiday homes around Lake Hallstatt and the Gosau Valley. Don't look around - book now! Just a click away!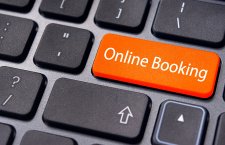 Mountain Moments 2018
The Obertraun "Hiking in Autumn Program" includes hiking tours ranging from 500 m to 2100 m above sea level from August to October 2017. Autumn time is hiking time! Come and join us in the "Mount Dachstein Hiking World".
Your personal rucksack checklist
As is well known, preparation is everything. Here we give answers to the question "What belongs in my hiking backpack?" The most important things for a great hike.
Better register early!
Would you like to participate in one of the "guided hikes" mentioned above? Here are our tips for the perfect hiking pleasure: Sign up in time. If specified, we recommend registration per e-mail. Please include the title of the hike and the date for the "Guided hike". Should your desired hike take place on the weekend or on a public holiday, we recommend that you send your tour registration 3 to 4 days in advance. In the age of smartphones, you will be quickly informed of possible tour cancellations via e-mail! Of course, you can also register via telephone. For more information about registration and contact persons, see below under "information at a glance". Whatever you choose, we wish you a memorable exploration tour while hiking in Austria!
Your accommodation for this event
Information at a glance
Details about this guided hike
Title of the hike: "Obertraun Mountain Moments 2018" Plateau crossing
Guttenberghaus - Lärchbodenalm - End of the hike Guesthouse Feisterer
(Ramsau) - with sunrise trip
Walking time: about 9 hours
Difficulty level: Difficult
Experience: sure-footedness
Recommended: hiking poles
Meeting point: Dachstein Krippenstein cable car, Obertraun
Time: 4:45

Costs:
45.- Euro including cable car ride / plus return transfer /
taxi: 20.- Euro per person
Equipment: Mountain boots / hiking poles / drinks & food
Registration: Tourist Office Obertraun. Contact below.
Registration & organisation
Guided tours: In German and English
Rucksack checklist: The most important things for a great hike
Name of your guide: Barbara Bichler
Registration: Tourist Office Obertraun. Contact below.

Contact
Tourist Office Obertraun on Lake Hallstatt
Ferienregion Dachstein Salzkammergut
Tourismusverband Inneres Salzkammergut
Geschäftstelle Obertraun
Nr. 180
4831 Obertraun, Österreich, Austria
Phone: +43 (0) 5 95095 40
Fax: +43 (0) 6131 / 34222
E-Mail: obertraun@dachstein-salzkammergut.at
Homepage: www.obertraun.net

Opening times
Tourist Office Obertraun
November to April: Mon – Fri 8:30 - 17:00 hrs
Sat, Son & Holidays 9:00 - 15:00 hrs
May and October: Mon – Fri 8:30 - 17:00 hrs
Sat, Sun& Holiday closed
June to September: Mon – Fri 8:30 - 18:00 hrs
Saturday: 9:00 - 13:00 hrs