Guided Sightseeing Tours Bad Ischl
Location:
Trinkhalle Bad Ischl

,

Bad Ischl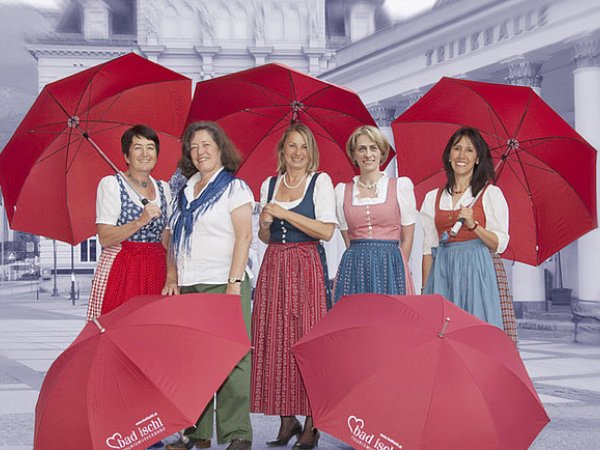 Important information - you should read!
Dear readers, please note that due to the current situation - "Keyword Coronavirus / Covid-19" – events scheduled between spring and autumn 2020 are susceptible to postponements or cancellations. Further information on each event can be found at the bottom of this page under "Information at a glance". If you want to be on the safe side, contact the organiser directly. Current status: all events in Austria up to the end of June 2020 are cancelled. Thank you for your understanding. Stay healthy!
Enjoy the unforgettable flair of the imperial town of Bad Ischl on a guided tour with certified Austria Guides. Experience where tradition meets the contemporary.
Guided Tours with the Salzkammergut Guides
Discover the most beautiful features of Austria with the Salzkammergut Guides. Whether a walk through the historical village of Hallstatt, a culinary sightseeing tour or a stroll through the natural and cultural landscape of the UNESCO World Heritage Region of Hallstatt Dachstein Salzkammergut, there's something for everyone. The opportunities are as varied and numerous as the many lakes in the heart of Austria. Certified guides from throughout the Salzkammergut are available year-round in every season. Guests will find an extensive programme with a wide variety of offers on the guides' homepage. Make your plans for an unforgettable adventure in the Salzkammergut! Click now for more information.
Your accommodation for this event