Sound of Hallstatt 2019: "Concert for Children"
Date:

Sat, Oct. 5, 2019


This event has already taken place
Location:
Kultur- und Kongresshaus Hallstatt

,

Seestraße 169

,

4830

Hallstatt
This concert is part of the event series "The Sound of Hallstatt". Also this year, you can expect many musical delights between May and December.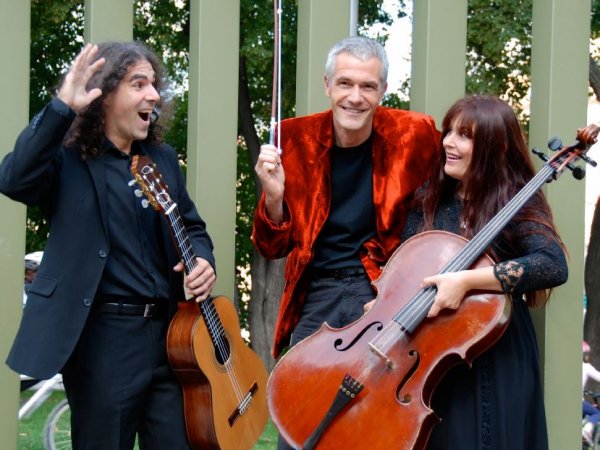 Memories you never forget
For more than half a century, millions of people around the world have been following the bitter sweet film story of the von Trapp family in the worldwide cinema hit "The Sound of Music". The film, starring Julie Andrews, was filmed in 1965 only a few kilometres as the crow flies from Hallstatt in Fuschl, Lake Wolfgang and Salzburg. Now it's time to open a new musical chapter: "The Sound of Hallstatt"
Lakeside Festival of Sound
Between April and December 2019, the Hallstatt-based musician, conductor and composer Peter Wesenauer, along with the Dachstein Salzkammergut Tourist Board, invites you to a varied series of concerts. Under the motto "The Sound of Hallstatt", the world-famous lakeside town presents itself from its musical side. You can expect a varied musical program during your holiday in Hallstatt. Always new. Always different. From Tango sounds to drinking songs, musical greetings from Prague, hits for kids and world-famous Christmas songs. Let yourself be surprised and be our guest this year at "The Sound of Hallstatt" - in the most beautiful lakeside town in the world!
The Great Piano
Concert For People From Age 5
This event is all about black and white keys. We proudly present a piano concert with music by W.A. Mozart and practice pieces by J.S. Bach and R. Schumann. There's rock 'n' roll, animal sounds, funny clowns, fast finger exercises and, fortunately, even the pink panther will drop by! Luckily, those who have not been practising regularly will be able to come up with good excuses!
Where can I get tickets?
You would like to attend this concert during your holiday in Hallstatt? Concert tickets are available before start of the concert at the box office. Find out more about the respective ticket prices below under "Information at a glance" Good entertainment!
Your accommodation for this event
Hotels and accommodation providers in Hallstatt, Bad Goisern, Gosau and Obertraun offer the ideal room or apartment for your holidays, no matter what your tastes. Aside from establishments rated according to the international "star" scale, you will also find around Lake Hallstatt in Austria businesses that have been awarded two to four "edelweiss". The more flowers, the greater comforts you can expect. Whether you eventually find your cozy nest in an elegant 5-star luxury hotel, at comfortable guesthouse, a family-friendly apartment, or on a traditional farm, the choice is always entirely up to you.