Glöcklerlauf in Obertraun
Location:
Gemeindeplatz Obertraun

,

Obertraun 180

,

4831

Obertraun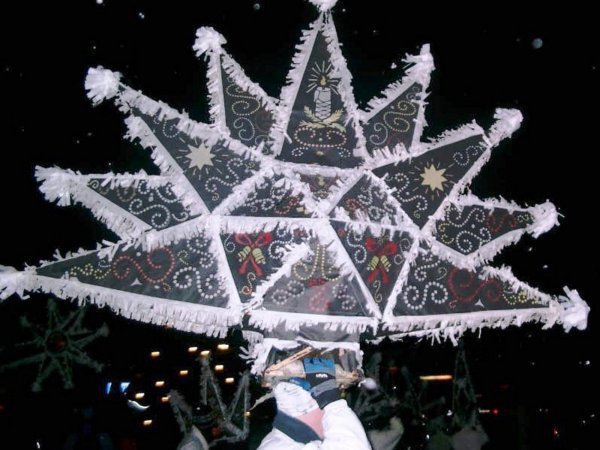 The "Glöcklerlauf"
is a time-honoured local tradition
At the time of the twelfth night ancient traditions with their mysterious magic have a fixed place in Obertraun on Lake Hallstatt.
Every year on 5 January, the eve of Epiphany, "Glöckler" figures parade. They are beings of the light and wear beautifully shining handmade hats of Obertraun. The "Glöckler" figures drive out bad spirits and bring salvation and blessing. A unique spectacle for spectators.
This is hardly surprising, as it is believed that the illuminated head decorations and the ringing of the bells bring good luck into the community in the coming year, and that they protect us from unfortunate events.
Processions take place on the evening of 5th January. Eager spectators gather to watch the parades of figures dressed all in white. The men carry large bells attached to their belts and wear elaborate head decorations. These are illuminated on the inside by large candles.
These decorations are hand made by those taking part in the procession, with finest attention to detail. The "caps" consist of a wooden frame, securely stuck together and covered in black paper clay. In earlier times, cardboard was used instead of paper. We have records of this dating back as far as 1906.Motifs are then cut from this outer frame, and coloured paper stuck behind each of the cut-outs. The seams are usually covered by tissue paper fronds.
More Glöckler Parades at a glance
Sun, Jan. 5, 2020 17:00 — 19:00 Bad Ischl, Bad Ischl
Sun, Jan. 5, 2020 20:00 Marktplatz Bad Goisern, Marktplatz Bad Goisern
Your accommodation for this event