"Obertraun Mountain Moments 2023" Obertraun Almfest on the Koppenwinkelalm
Location:
Koppenwinkelalm

,

4831

Obertraun
Cosy afternoon in the Koppenwinkel with typical Austrian folk music, traditional folk dances and tasty delicacies from the region. The most beautiful summer finale in the Salzkammergut.
There's something going on!
If you want to experience typical Austrian customs during your holiday in the UNESCO World Heritage region of Hallstatt Dachstein Salzkammergut, then you should mark the date of the "Almfest" in Koppenwinkel in your diary: Here you will experience genuine, living customs.
Music and Dance
It starts with the traditional yodelling and brass music. An unforgettable moment. Then there's a leisurely afternoon in Koppenwinkel with folk music and dances, as well as a "Schuhplattler" display from the Obertraun homeland group.
Hearty enjoyment
Of course, the physical well-being is also taken care of, at the Obertrauner Almfest, with delicacies from the region – "Holzknechtnockn", "Schneeballn" and "Rauggerln"!
Easy to reach
The Koppenwinkelalm can be easily reached on foot, from the "Koppenbrüllerhöhle" car park or train station, in about 15 to 20 minutes.
What are the Obertraun Mountain Moments?
As the colours in the woodland begin to change and temperatures become more comfortable the time is on to go out for a hike! The Obertraun "Hiking in Autumn Program" includes hiking tours ranging from 500 m to 2100 m above sea level. Tours range from easy, in terms of difficulty, to very challenging. The Dachstein-Krippenstein cable car is a means of conquering 1600 m quickly and effortlessly! Discover more of your beautiful ,natural surroundings and go out and explore the Dachstein- Salzkammergut, either under your own steam, or by joining one of our all-time-popular escorted hiking tours in conjunction with the "Obertraun Mountain Moments".
More moments
Wed, Jul. 12, 2023 20:00 Lake Hallstatt - Obertrauner Bay (Obertrauner Bucht), Obertraun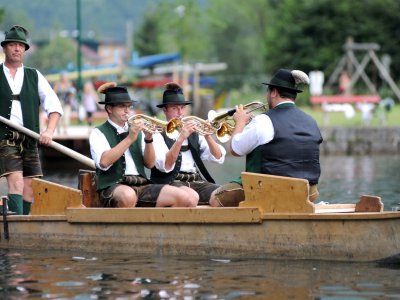 Thu, Jul. 13, 2023 19:30 Lido Obertraun, Obertraun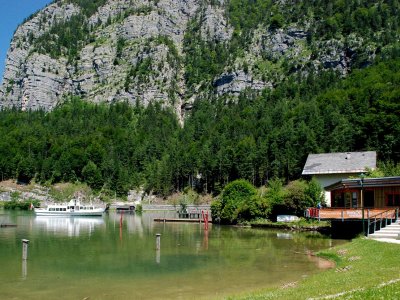 Magical mountain moments and traditional music events. Time to relax and moments of pure enjoyment. All dates can be found here with a click. Make this your unforgettable mountain experience this year.
Events in the Koppen Valley
Sun, May. 28, 2023 Koppenbrüller cave (Koppenbrüllerhöhle), Obertraun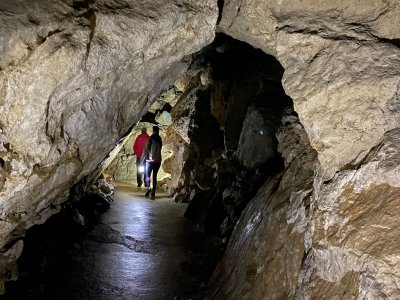 Your accommodation for this event
Hotels and accommodation providers in Hallstatt, Bad Goisern, Gosau and Obertraun offer the ideal room or apartment for your holidays, no matter what your tastes. Aside from establishments rated according to the international "star" scale, you will also find around Lake Hallstatt in Austria businesses that have been awarded two to four "edelweiss". The more flowers, the greater comforts you can expect. Whether you eventually find your cozy nest in an elegant 5-star luxury hotel, at comfortable guesthouse, a family-friendly apartment, or on a traditional farm, the choice is always entirely up to you.