The first highlight of the year! "International Winter Variety Show 2024"
Location:
Congress and Theater House Bad Ischl

,

Kurhausstraße 8

,

4820

Bad Ischl
A beautiful, magical event inspired by the "wise men" is casting its shadows: the "International Winter Variety Show " from 08th - 11th February 2024 with Dirk Denzer's new show "Spirit Dreams" in Bad Ischl.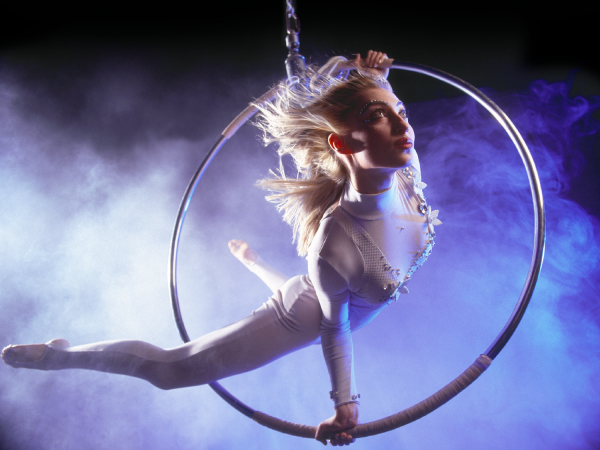 The perfect idea for a gift:
The 2nd Winter Varieté will reside in
Bad Ischl from the 8th until the 11th of February 2024!
After the extraordinary success of the International Summer Varieté 2020 and the 2nd Bad Ischler Winter Varieté in February 2023 the year of 2024 is starting with yet another cultural highlight in Bad Ischl; the 3th Winter Varieté. Dirk Denzer's show "Dream Journey" is taking the audience with on an amazing journey around the world showing breathtaking Varieté performances.
From the 8th until the 11th of February 2024 modern artists, dancers, comedians and motion specialists are introducing various cultures, landscapes and nations by using impressive audio-visual displays. The right kind of atmosphere is produced by showing massive projections of pictures and videos of the various landscapes and places. The Varieté acts will be performed in front of this unique background.
The show "Dream Journey" will take the audience to visit the most beautiful countries in the world. Thus, the audience can anticipate – among other acts – magical contortion artistic from the remote country of Mongolia or the charismatic highspeed-juggler TJ Wheels from Berlin.
In this spectacular show the audience will witness one highlight after another: not only the intoxicating comedy act of the whirlwind Christoph Engels as well a huge amount of action can be expected from the Italian roller-skate champions Duo Giurintano.
The excitement of watching the world best Rola Bola artistic of Les Sandros from France will let the hearts beat faster. The Spanish Flamenco Comedy Duo Olé is inspiring with unbelievable speed and exciting choreography and the wonderful Kathy Donnert from Hungary is enchanting the audience with her antipode performance.
The romantic setting of the "Kongress & TheaterHaus Bad Ischl" together with the first class artistical performances is causing the audience to wonder and dream - an unforgettable evening can be expected. The perfect idea for a gift to your favourite person!
Your accommodation for this event