Christmas Eve late-night Mass of the Catholic Church of Hallstatt
Date:

Tue, Dec. 24, 2019


This event has already taken place
Location:
Katholische Kirche St. Mariä Himmelfahrt Hallstatt

,

Kirchenweg 40

,

4830

Hallstatt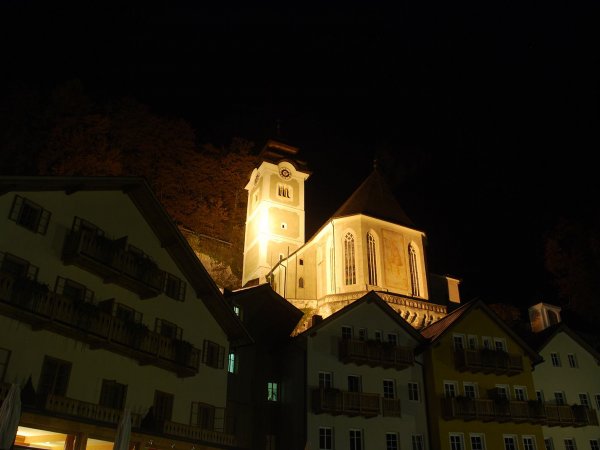 Catholic Church of Hallstatt
The catholic parish church in Hallstatt is a beautiful gem in the midst of the world cultural heritage village. the small Romantchurch dates back to 1181, its powerful tower dating back to the 12th century bears witness to this fact. Daringly built in the late Gothic times high up on a rock with a steep drop became finally in 1505 the existing church of today.
Shortly after the church became the centre of the fight for faith and was, for a while, protestant. It remained however the always a gem in the heart of all the salt miners and wealthy salt mine lords from Salzburg, in the market square or in the yard. Since 1939 the maintenance of this gem has been in the hands of the small church community along with friends and visitors.In the year 2002 the catholic parish church was completely renovated.
Events
Katholische Kirche St. Mariä Himmelfahrt Hallstatt, Kirchenweg 40 Hallstatt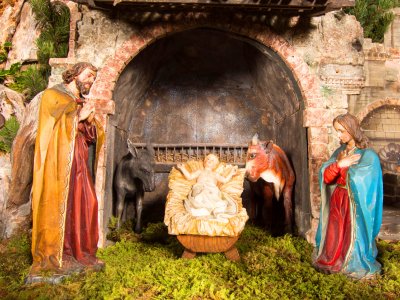 Sun, Feb. 2, 2020 10:15 Katholische Kirche St. Mariä Himmelfahrt Hallstatt, Kirchenweg 40 Hallstatt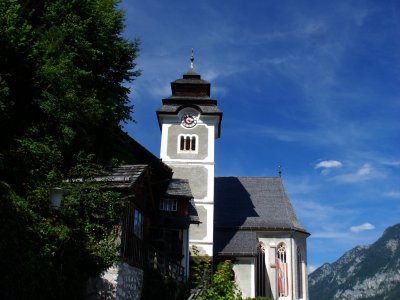 Thu, Jun. 11, 2020 09:00 Hallstatt, Hallstatt
Hallstatt - Small village with a great history
The picturesque village on the lake with the same name owes its existence to the rich salt deposit of salt in the mountain of Hallstatt. 7000 years ago, as the prehistoric humans from Hallstatt began to take the salt from the salt mine who would of guessed, that this little village would give its name to a period in history – the Hallstatt period (800-400 BC). Rich findings in Hallstatt and the upper valley of Hallstatt gave this village international recognition; even today discoveries are still made in the salt mountain of Hallstatt.  Among the most beautiful places of interest are the oldest salt mine in the world and the ossuary in Hallstatt, a romantic boat ride on Lake Hallstatt, a trip to the breathtaking cave world in Obertraun and a visit to the Lake Gosau with the mighty Dachstein glacier. Additionally, Bad Goisern is popular in the summer with hikers and bikers. In winter guests are lured in by the ski areas of Dachstein West in Gosau and the Ski and Freeride Arena in neighboring Obertraun with perfect slope conditions. We wish you an unforgettable holiday in Hallstatt!
Information at a glance
Contakt:
The catholic parish church in Hallstatt
Katholische Pfarre Hallstatt
Kirchenweg 40
4830 Hallstatt
Austria
Phone: +43 (0) 6134  8279
E-Mail: pfarre.hallstatt@dioezese-linz.at
Homepage: www.kath.hallstatt.net (only in German)

Your accommodation for this event