Daily tours through the Saltmine in Hallstatt
Location:
Salzwelten Hallstatt

,

Salzbergstraße 1

,

4830

Hallstatt
The saltmine of Hallstatt will be closed from Moday 16th of March 2020.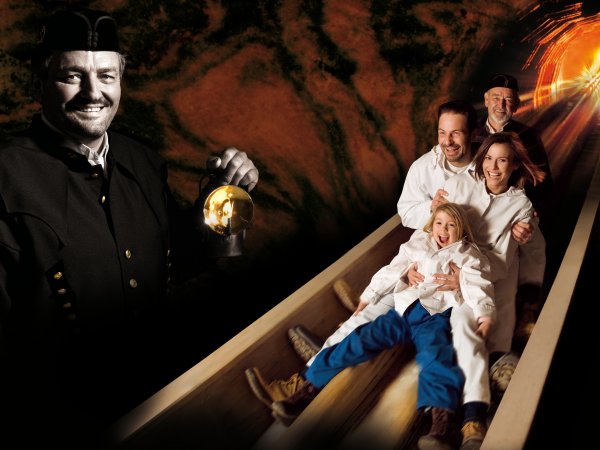 The world's oldest Salt Mine
Whether as an alternative to hot summer days, an outing for rainy weather, or simply for any reason at all, a fantastic trip through the world's oldest salt mine, the Salzwelten (saltmine) in Hallstatt, is a wonderful excursion for all types of weather and occasions. The tour is a must-see and one of the top tourist attractions during a vacation in Hallstatt.
Since more than 7.000 years the high mountain valley of Hallstatt has determined – due to the vital importance of salt – the destinies, privations and achievements of the local people. Encounter the legends at every turn from the dark past and the glowing power of the "White Gold". Doubtless there are only a few places in this world where one feels the historical significance to such an extent as in this small valley – in fact a whole epoch of mankind became known worldwide as "The Hallstatt Era" (800 until 400 BC).
On the traces of the »Man Preserved in Salt«
Deep in the mountain, in the fascinating world of the underground, where humans have been mining salt since thousands of years has nowadays become a world of undreamt-of impressions, fun and adventure: a miner's slide, a subterranean salt lake and an exciting trip with the mining railroad are the highlights of the Salzwelten Hallstatt.
Daily tours
From the middle of April to the beginning of November, the daily tours of the Hallstatt Salzwelten invite visitors to tread the mine's secretive paths and explore unique treasures of mankind. As you journey through geological history, not only will you gain intriguing knowledge, but all your senses will be engaged in a world of spectacular fantasy and captivating imagination.
Our tip: During your visit to the Salzwelten in Hallstatt, we would greatly recommend a detour to the Hallstatt Sky Walk. This spectacular viewing platform sits high above Hallstatt and offers an idyllic panoramic view of Lake Hallstatt and the breathtaking alpine landscape ranging from the Sarstein to the Plassen mountains.
Please take note that depending on the season, the operating times for the funicular to the Salzberg (salt mountain) and the visiting times for the Salzwelten vary. Exact information can be found under "Information at a glance". We hope that you have an unforgettable experience during your visit to the Salzwelten of Hallstatt.
More events of the salt mine
Tue, Jul. 7, 2020 13:00 — 17:00 Salzberg , Hallstatt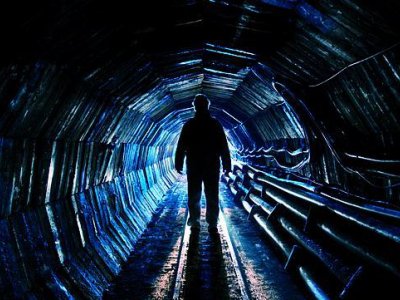 Aug. 22 - 23, 2020 10:00 — 17:00 Salzberg , Hallstatt
Your accommodation for this event